Copper Raschig Rings, Gujarat, India.
Copper Raschig Rings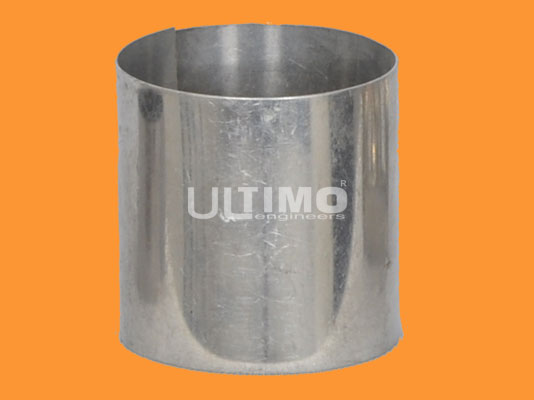 Send Enquiry
Metal Raschig Ring are available in M.O.C.s SS 316/304 and SS alloys like Haste alloy, Inconel, Monel, MS, Copper and Aluminium etc. These are used in a solvent recovery plants and multipurpose distillation units. Standard as well as higher thicknesses are also available.
MOCs:
| | |
| --- | --- |
| METALS | SUITABILITY |
| SS 316L Raschig Ring | Inert to almost all Solvents with neutral pH that are used in Petrochemical, Fertilizer, Pharma and Pesticide Industries. |
| SS 304/L Raschig Ring | Inert to almost all Solvents with neutral pH that are used in Petrochemical, Fertilizer, Pharma and Pesticide Industries. |
| SS 410/409 Raschig Ring | Petroleum and petrochemical and with few solvents. |
| SS 317L Raschig Ring | High Temperature Applications but similar to SS 316L |
| SS 202 Raschig Ring | Petroleum and petrochemical and with few solvents. |
| MS Raschig Ring | Petroleum and petrochemical and with few solvents. |
| COPPER Raschig Ring | ALCOHOL DISTILLATIONS |
| ALUMINUM Raschig Ring | NITRIC ACID APPLICATIONS |
| HASTE ALLOY Raschig Ring | Where Exotic Corrosion Resistance is necessary |
| INCONEL Raschig Ring | Where Exotic Corrosion Resistance is necessary at High temperatures |
| MONEL Raschig Ring | Good corrosion resistance. |
| TITANIUM Raschig Ring | Where Exotic Corrosion Resistance is necessary at High temperatures |
Question For Our Products? Feel Free To Ask Contact Us Now